Stable Isotope Laboratory

The EPS Stable Isotope Laboratry is equipped with two CFI-funded large radius gas source mass spectrometers. Sample preparation occurs in separate dry and wet laboratories set for rock preparation and S extraction.
Thermo Scientific Mat 253: this mass spectrometer is fitted with a dual inlet and microvolume and coupled to a custom-built SF6 line for high sensitivity and high precision multiple S isotopes measurements.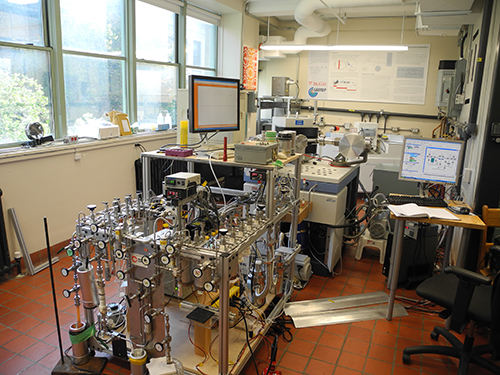 Nu Instruments Perspective: this mass spectrometer is equipped for isotope analysis in both dual inlet and continuous flow modes. It is coupled to a NuCarb automated carbonate preparation device for highly precise and sensitive measurement of C and O isotopes in carbonate minerals.